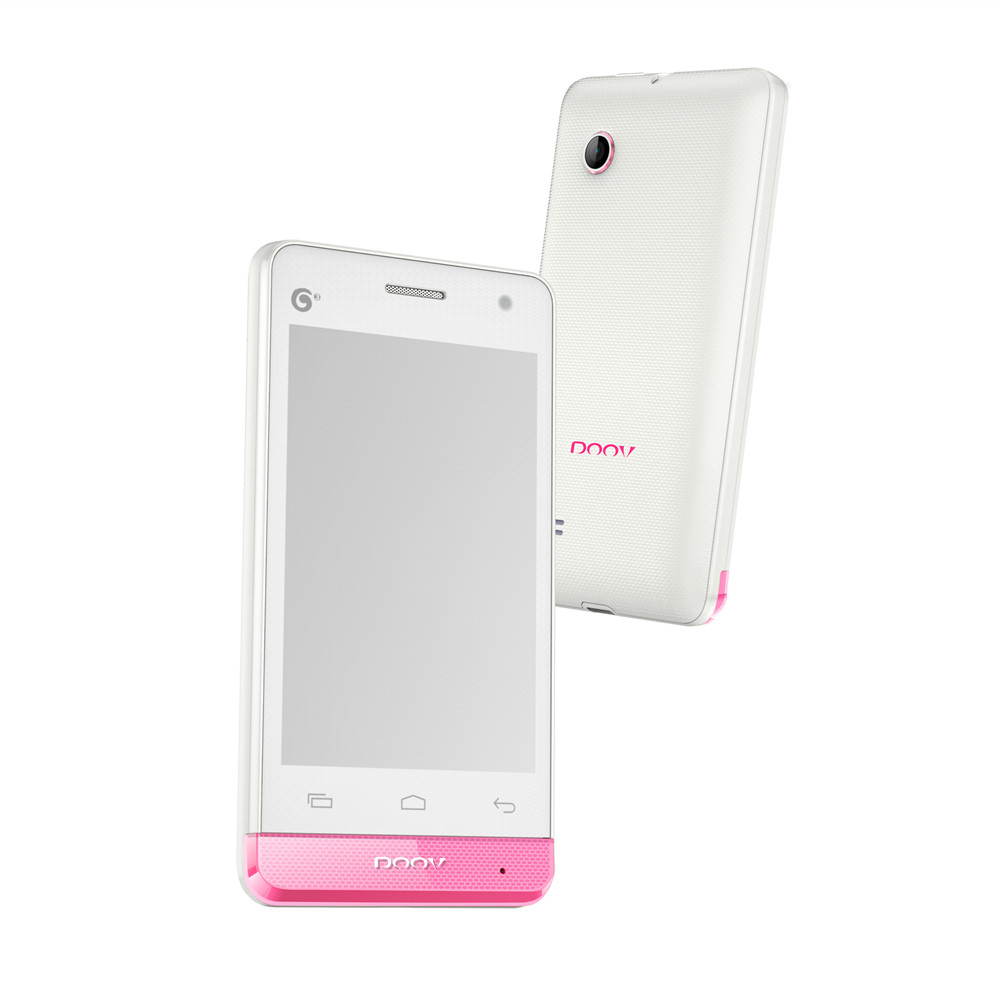 DOOV is a high-tech enterprise which integrates mobile phone R&D, production, sales and services. The company pay close attention to the multi-dimensional pursuits of modern female towards "love, beauty, fashion and home", interprets the company's care towards female by taking high-tech as carrier and with heart, and strives to create the first brand of female mobile phone.

Since establishing long-term strategic partnership with DOOV, we have always maintained good cooperation and communication. Through understanding and analyzing its product line and based on this demand, we firstly go around the market and investigate nearly 1,000 females. After systemizing investigating results and combining conclusions obtained from brainstorming of designers, we finally take "DIY" concept as a tipping point of this type of mobile phone, namely setting red, green and blue decorative keys which can be changed freely with mood. The concept of decorative key is then refined as three colorful small skirts, implying a girl's feelings that can be changed freely.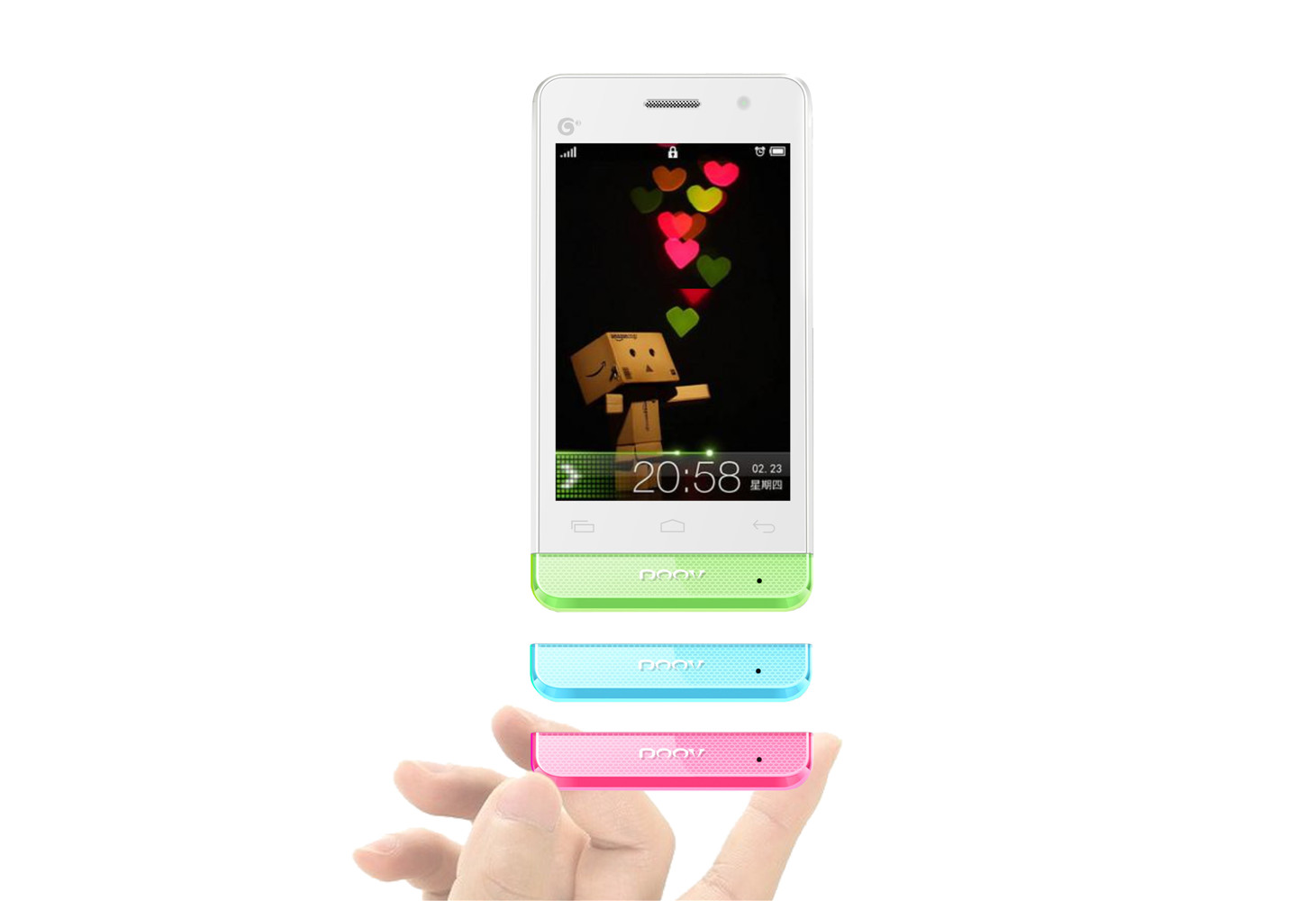 The entire mobile phone adopts pure white together with three colorful decorative small skirts, which makes the machine become youthful, natural and dynamic. As to embedded software in the phone, designer provides many creative ideas for DOOV, including colorful wallpaper", "DOOV wardrobe", etc., making the embedded software and configuration fit for the phone appearance and the overall product image of DOOV.
This product is warmly welcome by young lady after appearing on the market. Except for superior highlights on its appearance and shape, its internal configuration also takes a lead among that of mobile phone with equivalent value. Therefore, this product obtains a leading sales volume among DOOV star mobile phones.