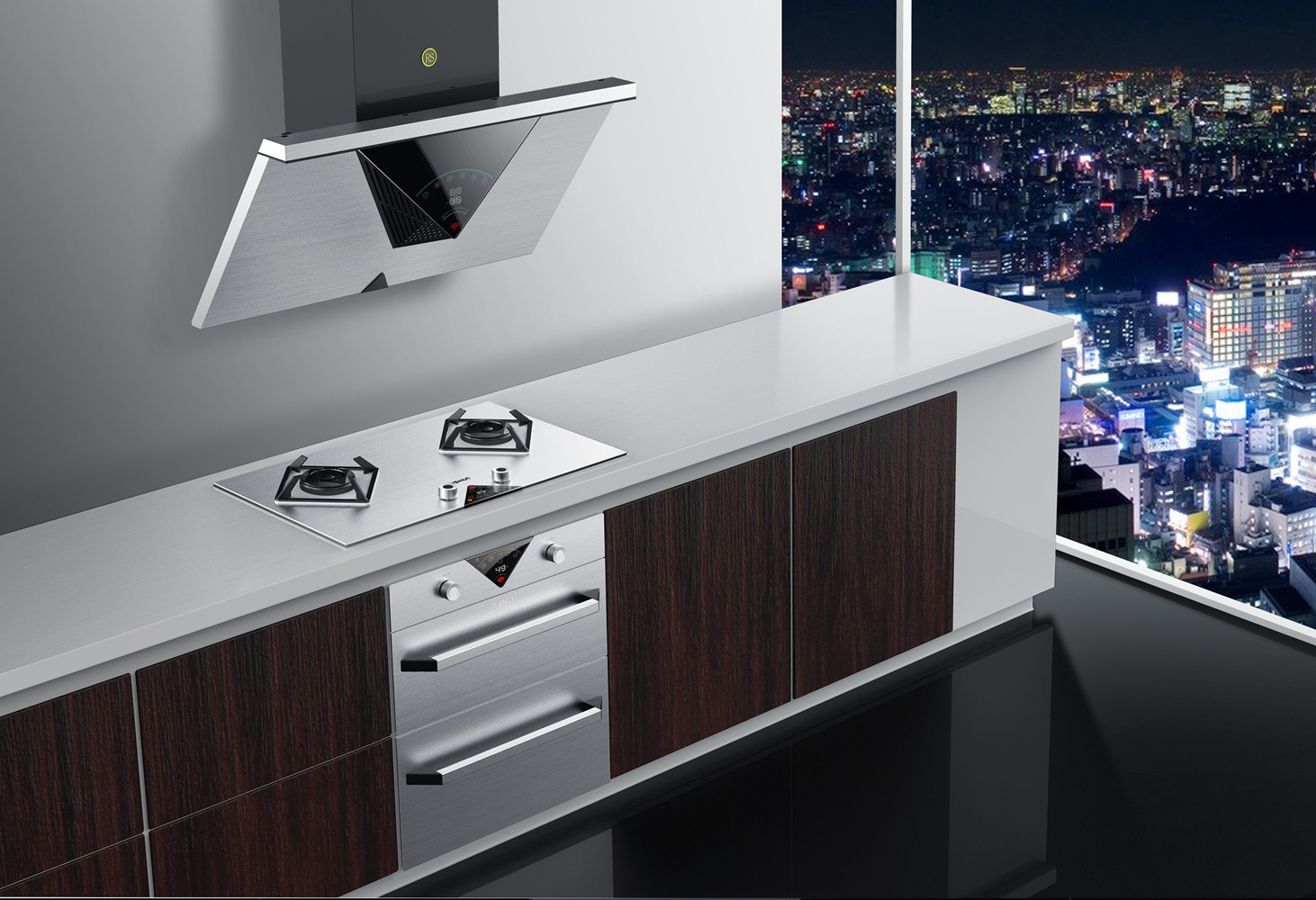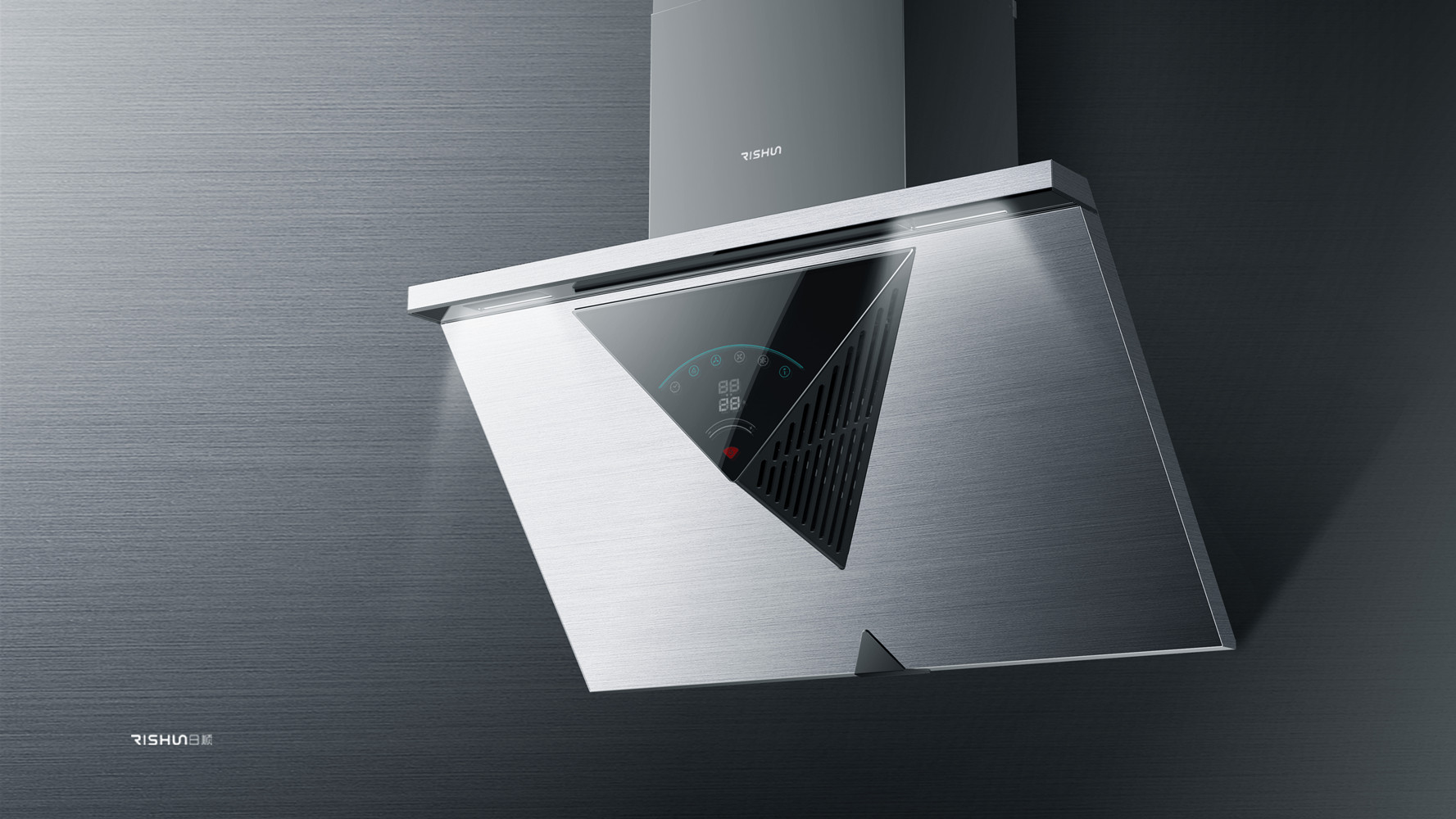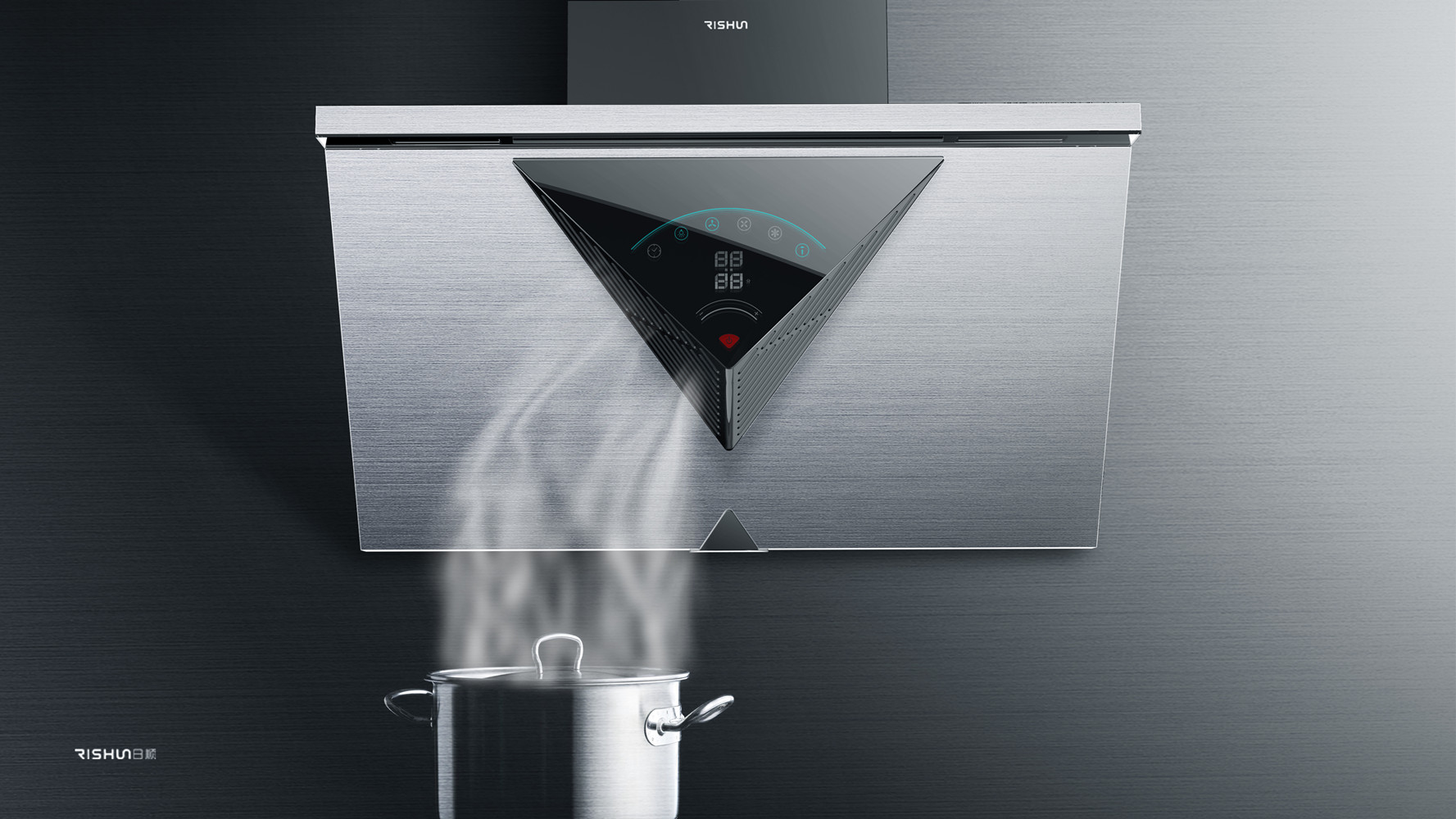 Established in Shunde District, Foshan City, Guangdong Province in 1988, Rishun is one of the earliest producers in kitchen appliances in China. In recent years, following the tendency of integration, Rishun has been committing to integration of kitchen appliances by developing its independent brands. It has set an example for following the path of "Created in China" through developing independent brands.

Because of its long-term and stable strategic cooperation relation with our company, Rishun will think of us naturally when there are demands of products design. Through preliminary meticulous survey of users' demands for system and rearrange of its own products system, the serving team places "Pyramid" series "no-soot kitchen range" as the image products of the enterprise.

 The designers firstly take range hood——the most important thing in "no-soot kitchen range" as the priority. Owing to previous analysis of competitors' products, research of the theory of soot suction and numerous brainstorming, one sound inspiration enlightens us that pyramid-like structure may be attractive. Therefore, deriving from this inspiration, the concept of near-suction range hood came to designers' mind. Strong suction and separated suction of left and right are created by creative "three-dimensional soot suction net" design. The convenient electricity-controlled gas valve adopting new operation mode of "knob + touch" is added into embedded gas cooking utensils. Furthermore, the design of embedded disinfection cabinet focuses on breaking through the limits of complicated operation and vagueness. Designers achieve this goal by simplification of operation procedures through icons of the interface.

Rishun "Pyramid" series "no-soot kitchen range" is the flagship-image products for Rishun Company. The series have successfully entered into high-end mainstream market with stable-uprising sales and have received recognition from customers with enhanced brand image.