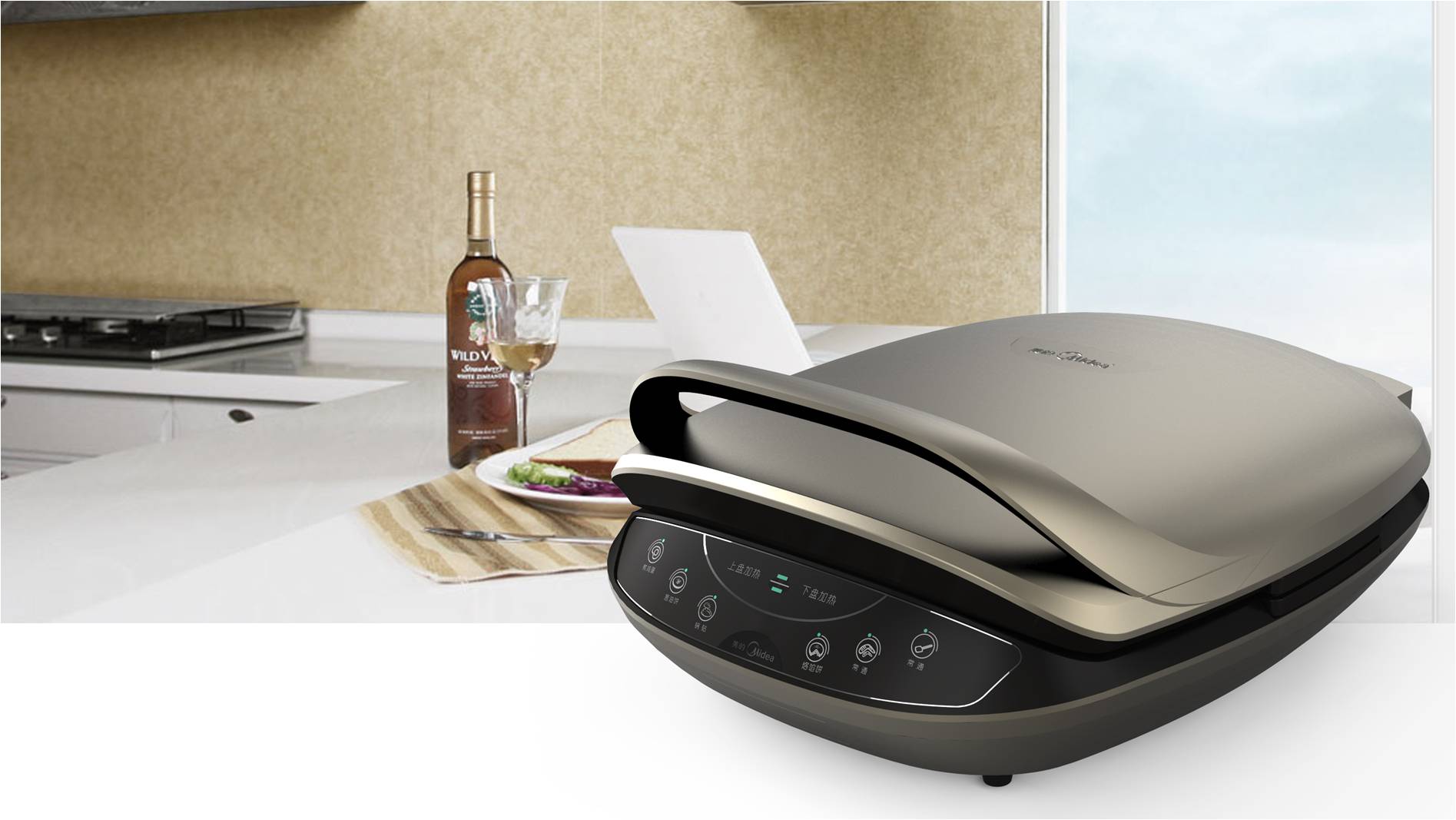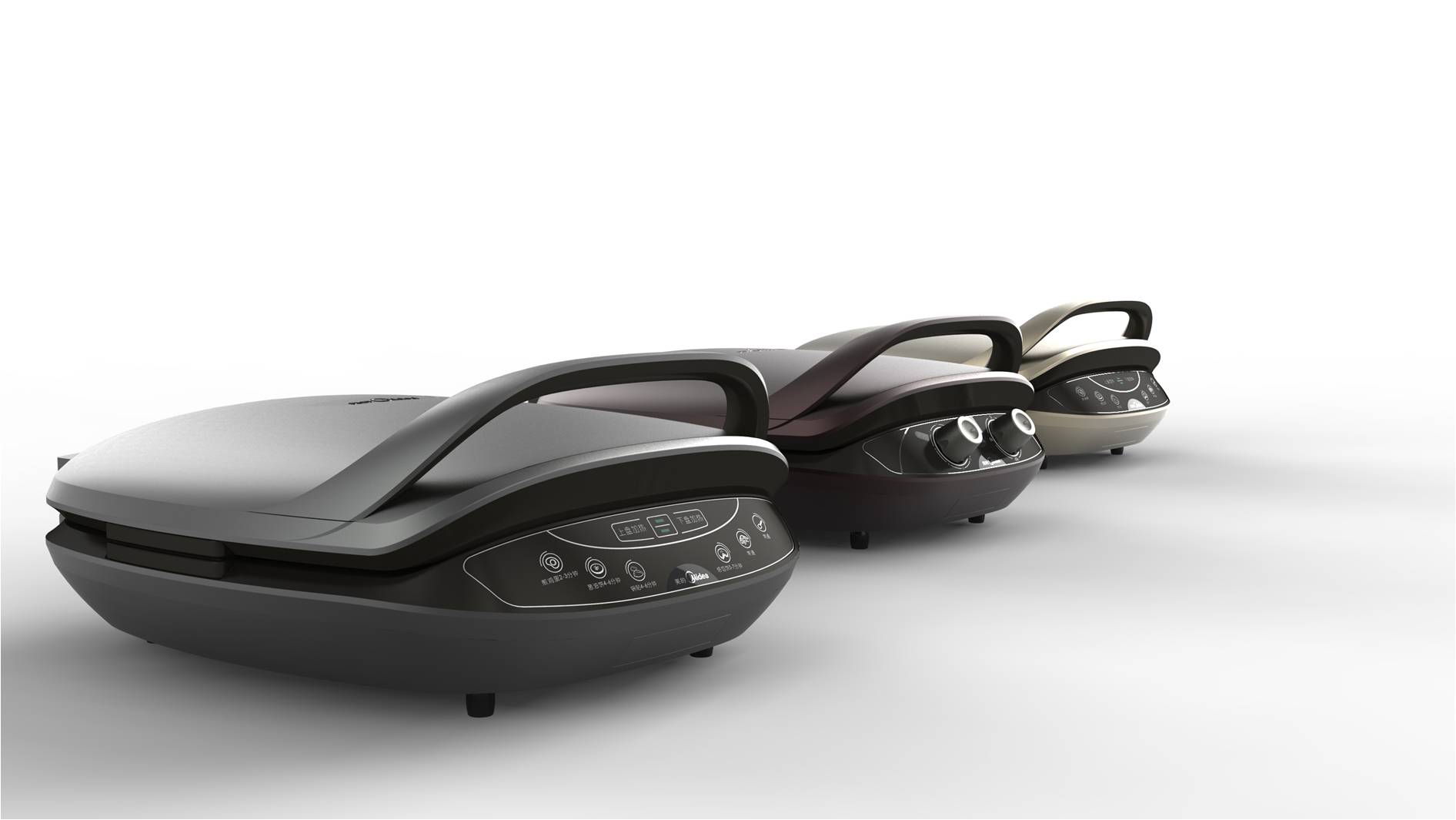 The best advantage of the second-generation Midea frying & baking machine is the handle design of its ovenware. Fully considering from the relations among shape, stress and the size of cover, finally the handle design adopts smooth and dynamic appearance and convenient operation to best solve problems.

Through hundreds of human-computer interactive tests, collecting lots of detailed and reliable data and supported by precision data, suitable human-computer angle is established to ensure the interface operation area easy to observe and operate. Factors such as TEN tray from Aegean Sea, LED intelligent PTT design, super-power coating and anti-blur and anti-scratch etc. make the product more charming. The machine is very popular in housewives because of its affinity arising from the overall tender shape.

Greatly promote the brand & products awareness of Midea by relying on innovative design concept to make Midea be the leader in the new era of intelligent kitchen!