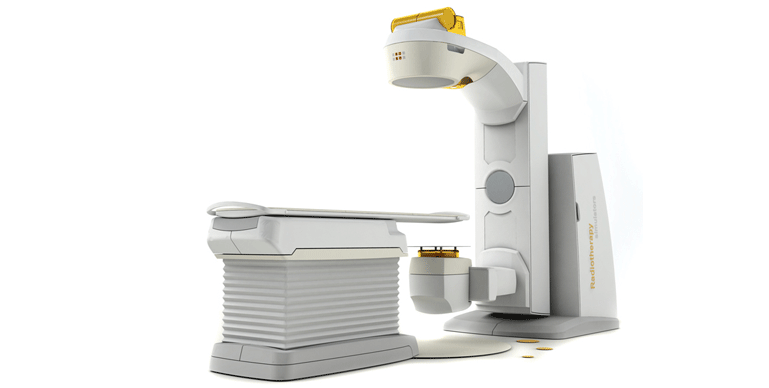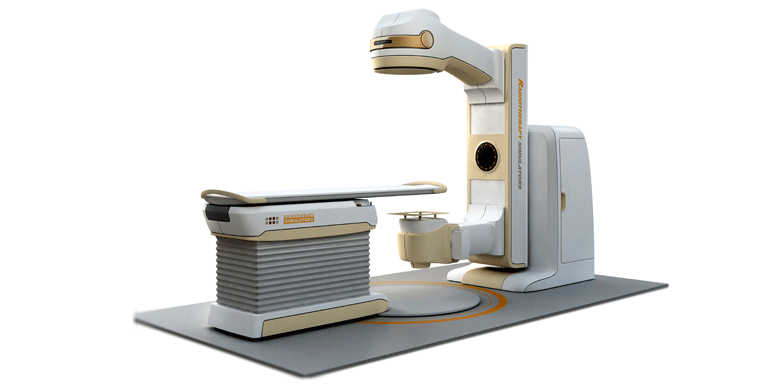 Huiheng radiotherapy simulator positioning system is to locate lesion to be radiated during radiotherapy based on geometric conditions that diagnostic X-ray equipment simulates radiotherapy rays, and to determine parameters concerning location and dimensions for radiotherapy.
Designers reasonably designed cantilever of the equipment and multi-axial movement of the probe. Incorporated with lift and rotation of the treatment bed, it can accurately locate lesion. For its appearance, soft and smooth curved surface makes case, column and cantilever in harmony and benefits strong tension and affinity for overall industrial design.
   
Some details in streamline form and use of a few transparent materials reveal technical sense of the product and matches with its positioning of top grade.
  
Incorporated with gamma-ray therapy system developed by Huiheng Company for treatment of head, part of body and whole body, due to the large sales volume after being put into market, the product once led development trend of design in the industry. This design is a typical progress for radiotherapy simulation positioning system that has been highly appraised and cognized by this industry, physicians and patients.