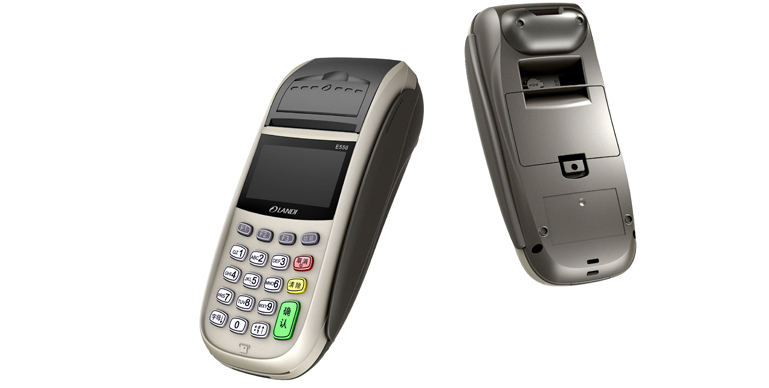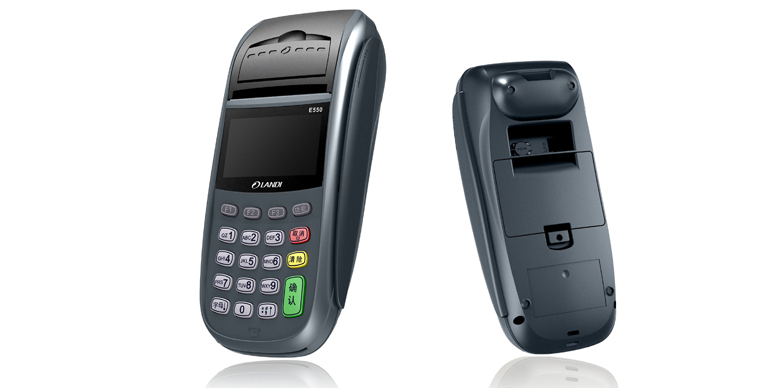 Fashion and simplicity is the pursuit of digital products without exception of financial POS machine. Dilian commercial design has adopted new products, E5 series, to change traditional rigid image of financial POS products. With family appearance and fashionable design, it produces several highlights for E5 series: world smallest desk pin POS, separated pin POS, domestic smallest desk thermo-sensitive POS and handhold wireless POS. E550 is desk thermo-sensitive POS.

Firstly, E550 is designed as PCI PED2.0 standards with several protective measures to guarantee financial transactions and establish perfect anti-protective mechanism.

Secondly, E550 has included supra-maximal storage memory with 48M to satisfy multi-functions, and MS terminal management, which would provide enough storage memory for application extension, TMS remote terminal management and security monitoring mechanism.

Thirdly, strong extensibility would expand ether-link and WI-FI communications.

Finally, it supports multi-functions to minimize transaction time, reduce waiting time and satisfy individual application requirements for commercial tenant.

Besides PI design unified its product image, biggest highlight of this design is energy saving design and high power capacity battery with over-length standby and working time. Those advantages are all important factors compared with other competitors, which would double sales volume and rapidly promote brand recognition.